Differentiation
At reelyActive, we're different. We're solving the problems of tomorrow's Internet of Things today. And in doing so, we've developed a unique platform that is powerful because of, not despite, its simplicity.
Reelceivers vs. Beacons
Unlike most of the Bluetooth beacons available on the market today, our reelceivers benefit from two key distinguishing features:
infinite autonomy (via mains power)
continuous network-connectivity
The flowchart illustrates the decisions which influence the choice to deploy either battery-powered beacons or our reelceivers. Battery-powered beacons are ideal for short-term deployments or pilot projects providing a user experience via a mobile application. Otherwise, the deployment of a wired reelceiver infrastructure is justified by:
reduced total cost of ownership (maintenance-free)
real-time remote support with instant alerts of any malfunction
real-time detection of any advertising device (mobile, wearable, etc.)

real-time analytics
anonymous customer journey mapping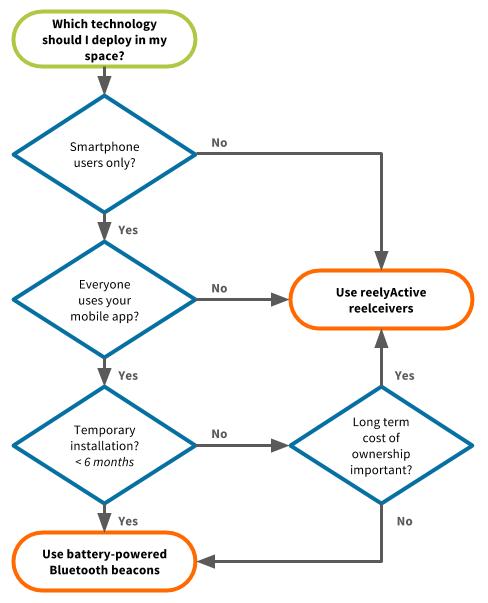 It's always your data
We don't want your personal data. Period. Our business is understanding the real world in real time as a collection of identifiers. These identifiers represent people, products and places. In other words, to us:
you are just a number
the things you carry and interact with are just numbers
the places you and your things visit are just numbers
Of course, you may wish to share public or private information associated with a specific identifier. In this case, through opt-in, our platform will associate that identifier with the hyperlink to the information you provide. The information resides on your server, ensuring you retain complete control of when and with whom it is actually shared. The information can even be encrypted, it really is up to you!
We unlock the value of the data you choose to share. That's our value proposition and we're committed to it!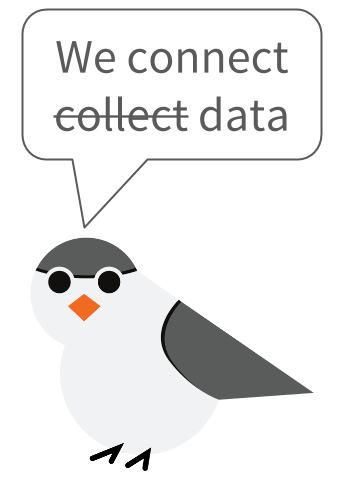 Open source and published
We decided to open source our software. We chose to publish, as scientific articles, key aspects of our technology rather than patent. Why? To inspire confidence in both our clients and our users that the platform we are creating has the freedom to operate indefinitely. Moreover, as proponents of the sharing economy, it'd have been rather hypocritical for us to have decided otherwise now wouldn't it!