Invisible technology
At reelyActive, we believe that the best technology is invisible to the experience it provides. In a Smart Space, there's no reason to ever think about our technology working behind the scenes. In fact, very few people do. Visit our current website — www.reelyactive.com — which includes all the latest developments.
Our sensors
Plug-n-play, daisy-chainable radio transceivers of a given low-power wireless protocol.
Meet the reel
Reelceivers need power and connectivity, and they receive these from a reel. A reel is a daisy chain of reelceivers using standard Cat5 network cables. One end of the reel is connected to a hub which acts as both a power source and a communication link to a local or remote server. Multiple reelceivers spaced tens of metres apart can make up a single reel, covering a vast surface area.
Did you know? We developed this novel configuration to support the emerging needs of the Internet of Things and published our work in a scientific article.

Our software
An open source stack written in Javascript for the Internet of Things.
Our service
SaaS inspired by our open source stack, optimised for massive scalability.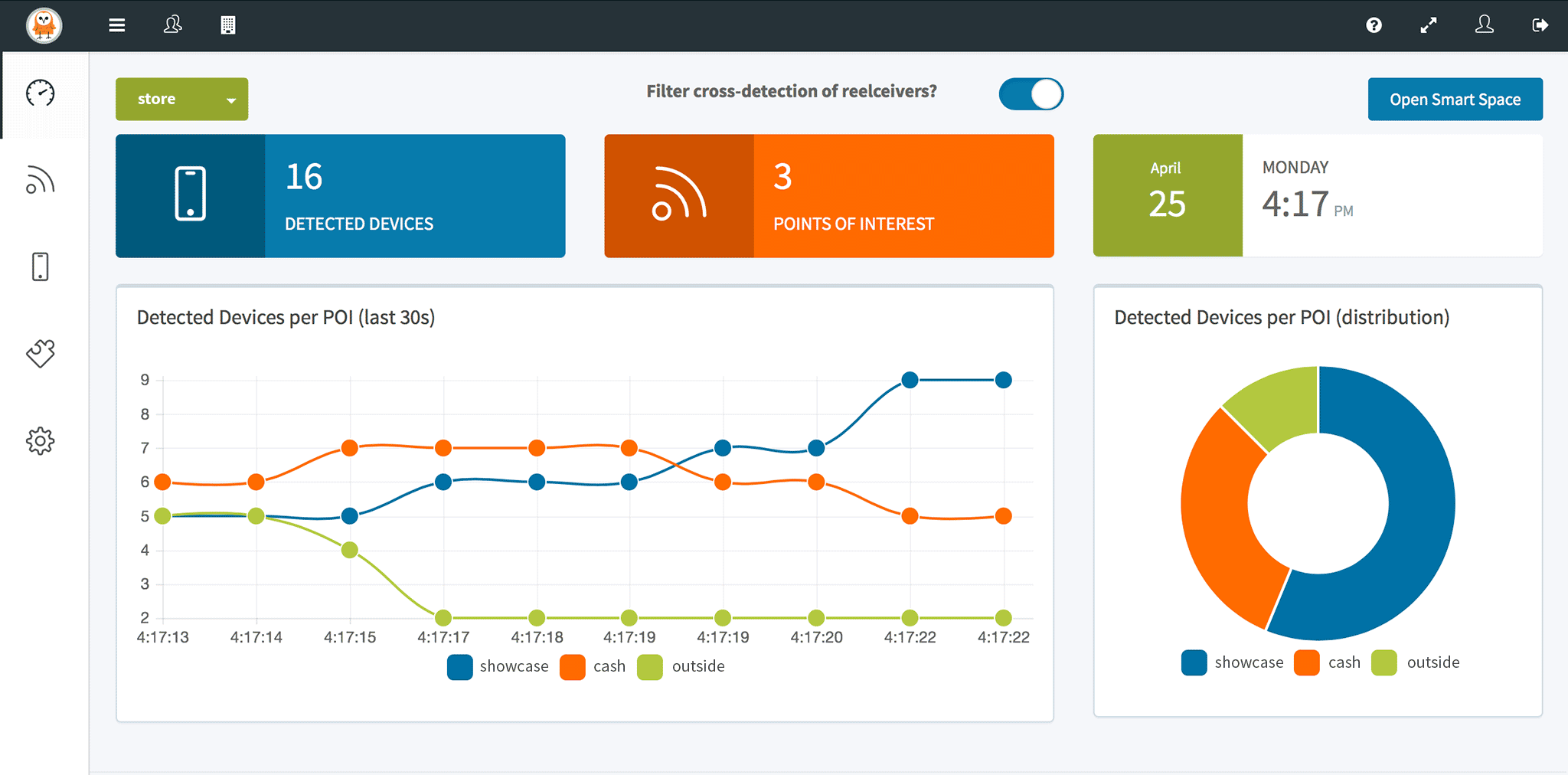 The technology behind our Pareto SaaS is our reely secret sauce.
Did you know? Our SaaS technology isn't literally a sauce. If it were, it would surely be too dense to exist in the cloud and would instead fall as rain. And that would be messy. Perhaps tasty, but mostly messy.